You should paint your home – 3 things to check off your list this fall
Jun 14, 2023, 20:15 PM

Fall brings a change in cooler temperatures and gorgeous fall colours. Just like spring cleaning, fall has its list of tasks to do around the house before the winter season. But with chores around the home seeming like a never-ending list, what should you do? You should paint your home, of course. You might be wondering why, and there are a few key reasons. The first is that if you decide to hire a professional, many painter's schedules are a bit more open in the fall season, making it easier for flexible scheduling. There's usually less of a chance of rain for any exterior painting tasks. And it allows you to beat the holiday rush of sprucing up your home -especially if you are the one hosting holiday dinner in December.

Here are three things to check off your painting list this fall.

Molding and Trim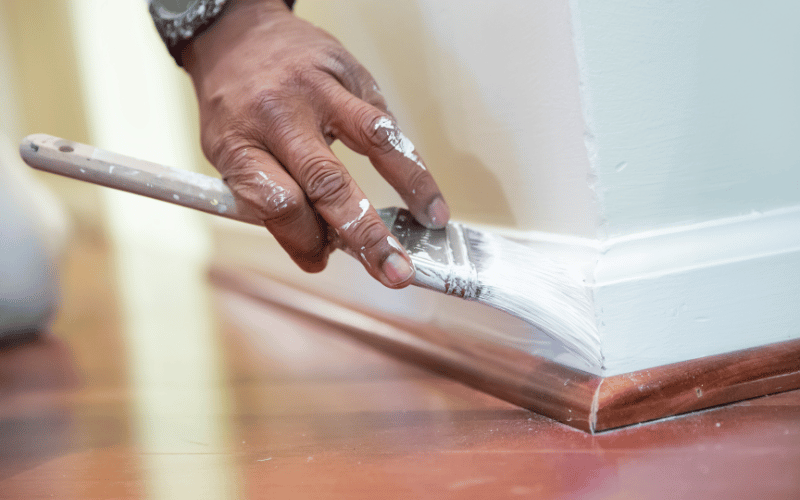 When you paint your home, and specifically your trim or molding, it can completely transform a room, giving you the update, you crave, without sacrificing too much time or financial commitment. Consider pairing your bright, clean white trim with a rich colour wall for some elegant drama.

Bedroom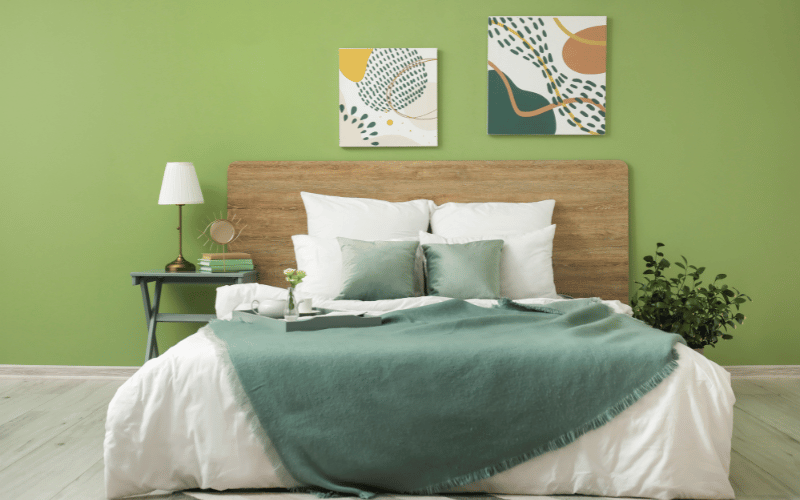 You spend a lot of time in your bedroom, since it's yours, regardless of who you live with. You should paint your bedroom because it allows you to decorate it your way and incorporate cozy restful colours, making it a fun project to do yourself. And like painting your molding and trim, painting helps to prevent dirt and dust, seals in old potential odours, and can provide some support to overall insulation, making your room more comfortable as temperatures start to drop.
Front Door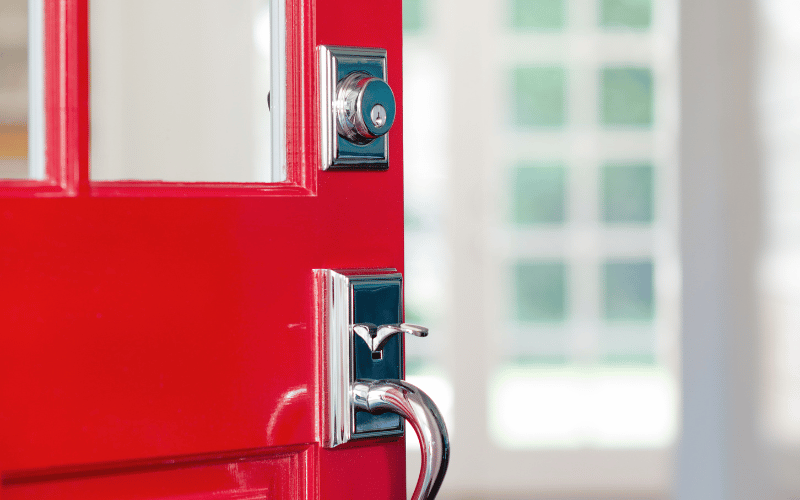 You might be thinking "shut the front door, but it's fall…" and that's what makes it an ideal time of year to paint your home – specifically the front door! Painting your front door increases curb appeal, while giving your neighbours something pretty to look at on their evening walk. The lack of humidity along with more mild temperatures help you to achieve the right balance, allowing the paint to dry and bond. Take advantage of seasonal inspiration and get creative with it. But remember to remove the door before you paint, giving your house a nice airing out before it's too blustery cold, while you paint.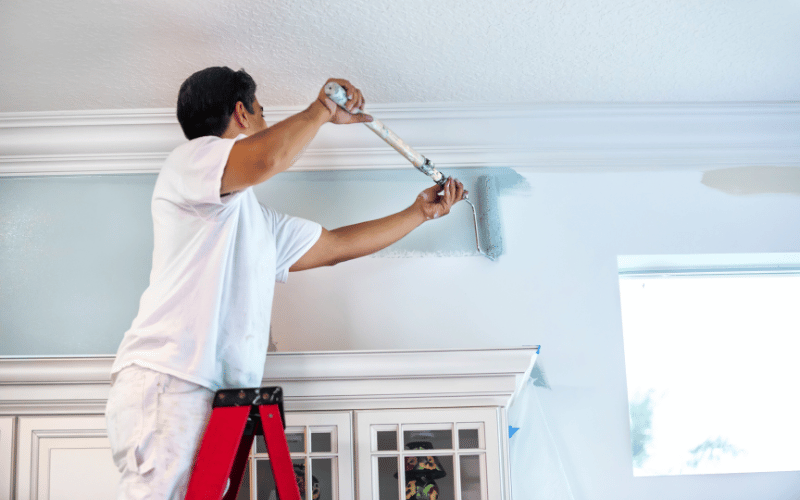 Painting tip: use canvas instead of plastic drop sheet. It's more durable, more rip resistant, and because it lays flatter, you're less likely to trip. Finally, it absorbs paint instead of becoming slippery and can be used more than once.

Since you're spending more time indoors with cooler weather approaching, there's no time like the present to paint your home. It's an economically conscious project that can really change up a room and be done relatively quick compared to other home upgrades.

If you're looking to hire a professional painter, or just hoping to get some inspiration for when you paint your home, visit an upcoming show, and connect with local pros.