Sponsor Spotlight: RenovationFind
Feb 15, 2023, 17:08 PM
We're excited to have RenovationFind as a sponsor of the 2023 Calgary Home + Garden Show. Before you visit this innovative company at BMO Centre February 23-26, please enjoy our brief interview with the RenovationFind team below.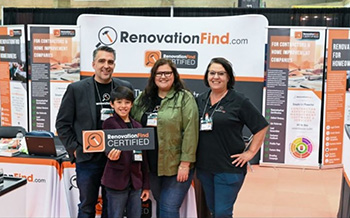 Q. How does your service work?
RenovationFind.com offers an online directory of vetted and certified home renovation, home improvement, trades, and contracting companies. It is free to use and includes categories and local companies throughout the home improvement industry. The companies on our directory have passed a stringent screening process that includes legal and credit background checks. We use a third-party organization to run those background checks and check for business licencing, insurance, and WCB coverage. Then, the third party will monitor the companies for continued compliance, customer complaints and reviews.
In addition to the directory, we offer digital marketing services to the companies on the listing. We use multiple strategies to promote worthy and ethical companies in the industry and help connect them with homeowners.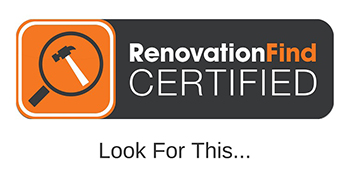 Q. What can we look forward to from you at the Calgary Home & Garden Show?
As always, we'll be at our booth at the show. We invite everyone to come down to say hello and sign up for a RenovationFind Membership. When you sign up, we'll enter you into our draw for $1,000! Plus, your membership will give you exclusive discounts and special pricing from select company partners in Calgary.
You can also "Post a Project" at our booth at no cost, and we'll send it to three relevant local contractors. So, for example, if you want to redo your siding this spring, we will send your project details to three of the best siding contractors in Calgary. Then, those companies will contact you for more information and provide an estimate for the job.

Q. What advice can you offer homeowners?
Never hire a contractor to work on your home without doing research first. You can check online reviews, but you must dig deeper than that. For example, you must ensure the company has a valid business license, liability insurance, and WCB coverage. Without these things, you and your property could be put at risk if there's damage or an accident. If they're a RenovationFind Certified company, you'll know we've checked those things.
You should also check references. Ask for contact information for their last three jobs and give those people a call. You want to learn what it was like working with the company. Then, get more than one quote and contact a few companies. Then, choose the one that fits your project best.

Q. What inspires your services?
I've worked in the renovation industry for a long time in Edmonton, as I own a granite company. Over the years, I've heard countless stories of bad contractors ripping off homeowners. We've heard of contractors running off with deposits, leaving the work unfinished and going bankrupt, or even leaving poor work for the homeowner to deal with. This is stressful and expensive for people, damaging the industry's reputation overall.
So, we created RenovationFind to offer homeowners a free, reliable resource. They can connect with honest, ethical, and experienced companies for their projects. It reduces stress and allows worthy companies to get the business. That is a win-win.

Q. What is your favourite part of the Calgary Home & Garden Show?
My favourite part is talking to people, learning about their projects, and then connecting them with quality renovation companies to help make it happen. People visit our booth and are excited to learn about our free resource and love posting their projects to get quotes from contractors at our booth. Seeing that we've removed the stress and made finding a good contractor easier is very rewarding.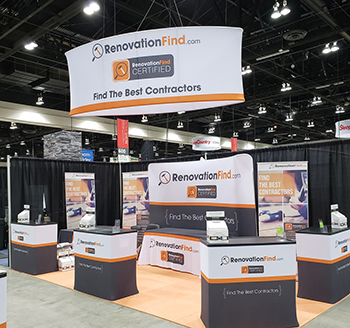 Q. Are there any success stories you can share?
RenovationFind.com is a data-driven service. So, we collect that data through surveys and other means to see how we can improve it. Feedback shows that homeowners have had positive experiences with the website and the companies they've hired through it. So, whether they need a trustworthy general contractor, fence builder, electrician, painter, or the best air conditioning and repair companies in Calgary, they've found them on RenovationFind.com.
The companies listed on the website have also provided positive feedback. Our digital marketing services help them increase web traffic, search engine results, and online presence and generate quality leads for new business. Moreso, we've helped them strengthen their brand of trust in the industry, which is essential.

Q. What can people expect when they work with you?
Homeowners can expect free access to completely vetted and certified companies for their home projects. They'll find listings in various categories, including insulation contractors, siding installers, HVAC companies, flooring installers, interior designers, the best drywall companies in Calgary and many others.
In addition, if you sign up for a RenovationFind Membership, you'll receive discounted pricing and special promotions with our partner companies in Calgary. You can sign up at the Calgary Home and Garden Show or at RenovationFind.com.
For renovation or home improvement companies, we can help you build a solid brand of trust among your current and future customers with RenovationFind Certification. Plus, our suite of digital marketing services can help you generate web traffic, leads, and sales. So come see us at the show to learn more about that!