The Secret to Stylish Home Design
Feb 8, 2023, 20:05 PM
A well-designed space is hard to ignore, but it's not always easy to pinpoint what makes a home feel stylish and cohesive. While not everyone is born with the natural ability to pull a room together, some basic design rules can help a space look thoughtful, no matter the style or aesthetic. To get your decorator brain racing ahead of the 2023 Calgary Home + Garden Show, Sleep Country Home + Garden Stage designer Brittany McNab shares what she knows about creating a well-styled home that is sure to garner attention.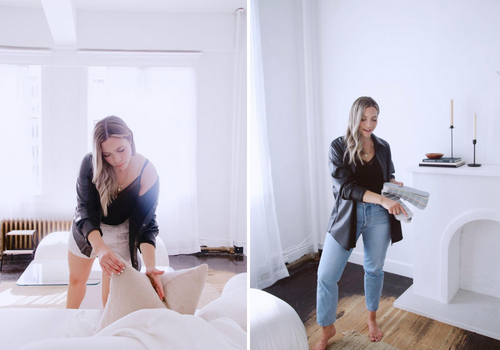 Images from fifteentwelvehome

Brittany and Taylor McNab are the husband-and-wife duo behind the design firm Fifteen Twelve Home Co. Known for their minimalist interiors and soothing colour combinations, the Calgary-based company helps clients reimagine their homes to match their style ambitions. Rooted in an ethos of timeless and human-focused design, Brittany believes that the key to beautiful space is balance and intentionality. "You need to really look at each item in terms of what the big picture of the space is," says Brittany. "While designing a room, I like to visually group all the items for the space together, either physically or on a concept board. This allows you to look at wall colour, wood tones, fabrics and drapery and determine if they play well together."
Ask the Right Questions
Before you can start designing a room, it's vital to understand your limitations and expectations. "The first thing you need to do when designing any space is consider your wants, needs and budget. I always ask my clients how they would like to use the space, how it will contribute to their household, and what is needed in the room to achieve those goals," says Brittany. "From those questions, you start to envision the furniture, finishes, storage solutions or clever design tricks to fix any existing issue with the space."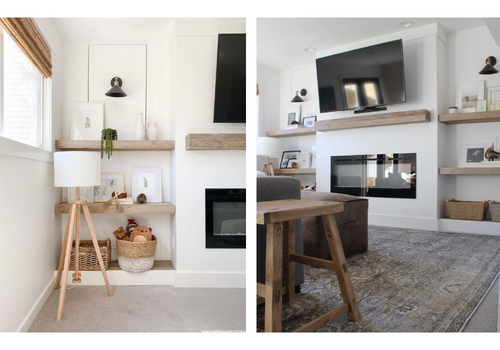 Images from fifteentwelvehome
Set Realistic Expectations
"Budget is a huge consideration, especially with prices these days," says Brittany. "You need a realistic budget for what you want to do." However, If your bank account doesn't exactly match your wish list, Brittany suggests chipping away at tasks and shopping lists over time. "Sometimes, I design a space for a client, but they cannot complete the room immediately and need to finish things in stages. That's a great option for people and can help minimize the stress and financial burden of a redesign. However, having a clear plan for everything you might need and knowing what it will cost can set you up for success from the beginning."
Look for Inspiration
The best room is one that fits your vibe and personality. If you don't know your style, a good thing to do is look at what is out there and note what you like. "I love when clients celebrate their individual styles and look for ways to incorporate their personality into the space, says Brittany, who asks clients to make mood boards and gather reference photos to nail down a design direction. "When I work with my clients, I start by doing a deep dive on their Pinterest to gather details that feel like something they love."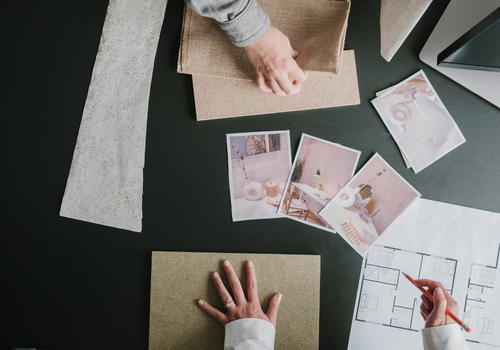 Take Trends in Stride
Trends are by definition enticing, shiny and new, and while it is tempting to dive head first into the latest designs flooding social media, you'll find more longevity by choosing pieces and colours that resonate with you and stand the test of time. "When I design, I want my clients to come home and feel like they love their space. I want them to feel that they are safe in their space and it feels timeless to them. The word timeless gets thrown out a lot, but it is my personal opinion that timeless means something different to everyone. A timeless space is one that is loved for a long time by the person who occupies it."
Top 3 Room Design Mistakes to Avoid

1. You don't measure the space or items in the room.
This can result in the scale of the room being wrong. There is a chance that the furniture and the fixtures you choose will either be too large or too small for the space.

2. You don't plan ahead.
This may cause you to buy things you don't need or don't work in the space. You may also choose expensive materials that don't work together. This costs you time and money.

3. You wait until the very end to enlist the help of a designer.
Oftentimes, people reach out to a designer for help after having done the majority of the renovation and purchases. A good designer can help a client make great choices ahead of time with consideration to their needs and space plan.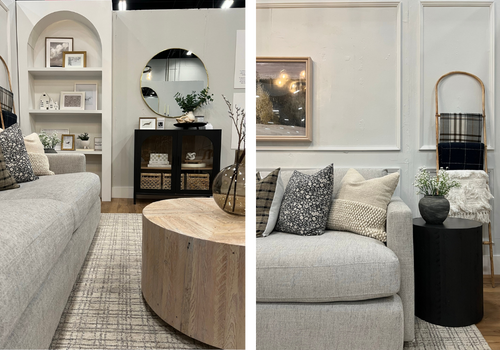 For more design and decor advice, come see Brittany's designs on the Sleep Country Home + Garden Stage at the Calgary Home + Garden Show, running February 23-26, 2023, at BMO Centre in Stampede Park. Advanced tickets are available online until February 22, 2023. Regular admission will be available throughout the show, with tickets available online and at the door.