Dig In: Finding Your Green Thumb
Feb 2, 2023, 19:15 PM
Springtime in Canada is unpredictable. Although some regions see blooms as early as February, many Canadians have to wait a few more months to enjoy spending long hours outdoors. While our garden tools wait for the snow to melt, shifting focus indoors can inspire us to fill our spaces with lush greenery ahead of summer. Whether you consider yourself a "plant parent" or a botanical newbie, learning how to choose and raise house plants can completely transform the look and feel of a home, both inside and out.
Emma Terrell, the creator and mind behind The Urban Botanist, has built a career helping individuals and businesses use the beauty of nature to elevate their style. Known for her large-scale living wall installations, Emma understands the power plants can have in creating harmony and visual interest in any room. Ahead of her upcoming main stage presentation at the Calgary Home + Garden Show, Emma spills her secrets for harnessing natural beauty to create a more pleasant living space.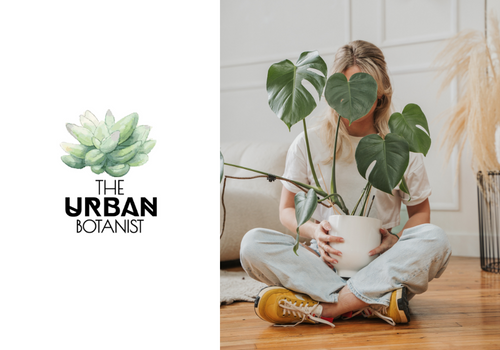 Getting Started
"If you're a beginner, look for easy plants to care for," says Emma. "Some good options include succulents, spider plants, pothos and dracaenas. These plants are tolerant of low light, don't require a lot of watering and can handle occasional neglect."
Once you've picked your plants, you'll want to gather the necessary supplies to keep them alive. The essentials everyone should have on hand include a watering can, a bag of potting soil and fertilizer. For more advanced plant owners, Emma recommends a few add-ons to up your game. "You may want to invest in a few other items, such as a soil thermometer, a mister, a pair of pruning shears and a bottle of insecticidal soap for when infestations happen."
Protect Your Plants
It's not enough to simply re-pot your new, green friend. It's important to follow some best practices whenever you bring home a plant. "The first step is to read the care instructions," says Emma. "They will tell you how much light, water and food the plant needs. I also recommend quarantining your plant first to avoid any unwanted pests spreading to your existing collection. I give all my new plants a bath and a spray to remove any insects that could be hiding."
Plants as Decor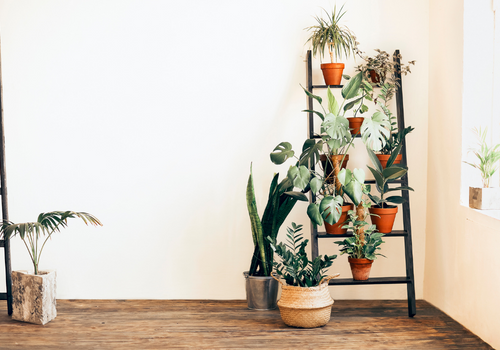 Adding a pop of green with ferns, succulents, tropicals, and trees can instantly take your home from furnished to styled. "If you want to bring life into a room, add decorative pots, hanging plants and outdoor containers to make the space feel inviting," says Emma. "Macrame is in right now, and it pairs beautifully with plants. You can use it to hang plants from the ceiling or to place on shelves for an eye-catching display."
As with any design decision, it's important to take your personal style, environment, habits and preferences into account. Understanding your needs and limitations will make sure you are building a space that fits your life and schedule. "Where you live will influence the plants you choose," says Emma. "I love large, impressive cacti, for example, but they might not thrive in certain grow zones. Just because something is trendy on social media doesn't mean it will work in your home. It is always better to have living plants than dead 'stylish' ones."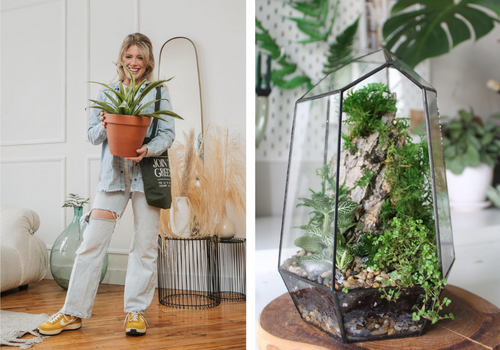 Images from The Urban Botanist Instagram

You can see Emma Terrell as a presenter on the Sleep Country Home + Garden Stage at the Calgary Calgary Home + Garden Show, running February 23-26, 2023, at BMO Centre in Stampede Park. Advanced tickets are available online until February 22, 2023. Regular admission will be available throughout the show, with tickets available online and at the door.