Sponsor Spotlight: RenovationFind
Feb 25, 2020, 15:00 PM
We're excited to have RenovationFind as a sponsor of the 2020 Calgary Home + Garden Show. Before you visit this innovative company at BMO Centre February 27 - March 1, please enjoy our brief interview with the RenovationFind team below.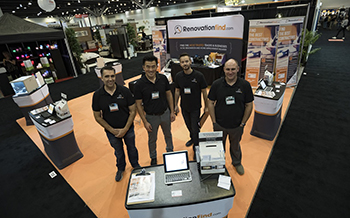 Q: How does your service work?
RenovationFind.com is a free online directory of trades, contractors and home renovation companies. Every business on the website goes through a pre-screening process conducted by a third-party organization. The seven areas we screen includes financial and legal background checks, monitoring of customer reviews, ensuring that they have a valid business license and insurance as well as WCB coverage. These companies are continuously monitored to make sure that they're keeping up to standard. Companies that are a part of the Better Business Bureau get a higher ranking in the site's directory. RenovationFind ensures that homeowners are hiring reputable, trustworthy and certified companies for their home improvement projects. Promoting these good, deserving companies is also one of our top priorities.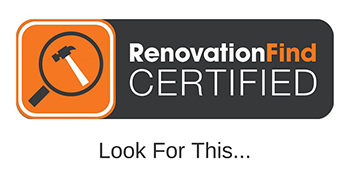 Q: What can we look forward to from you at the Calgary Home and Garden Show?
People can come see us at our booth at the show. They can post their projects at our booth, and expect to hear from three RenovationFind Certified companies with quotes for that project. For instance, if they are doing a major kitchen renovation and are looking for help, we can send that project to general contractors in Calgary, and they'll be contacted by those companies to start the estimate process.
As well, there will be a giveaway for people who sign up for a RenovationFind membership. They will be entered in a contest to win $1000 and an iPad at the booth. Plus, with a membership they'll receive special pricing and offers from our partnering companies.
Q: What advice do you have for homeowners?
It's extremely important to research the company before you hire them. A company should be able to provide references, proof of insurance and a valid business license. When given a quote, everything should be provided in writing and in detail. Asking for documentation is within your rights. If a company is unwilling, that may be a sign that you should look elsewhere.
With references, ask for the three latest projects that they have worked on. This way, they won't be able to pick and choose the very best projects they've ever done. Getting the three latest will give you a better picture of what you could be working with.
Q: What inspires your services?
I've encountered many homeowners who have been ripped off, or had a very negative experience with their contractor during a home renovation. They may encounter contractors or companies that treat them poorly, overcharge them, or even leave them with poor work or work unfinished. This site makes sure that that doesn't happen. Homeowners can trust they're hiring an honest contractor who will give them quality work.
Q: What is your favourite part of the Calgary Home and Garden Show?
It's a great opportunity to meet homeowners and let them know how we can help with their home renovations. Not only that, but it also gives us a chance to help the companies on our directory out by sending clients their way. It's win win for everyone.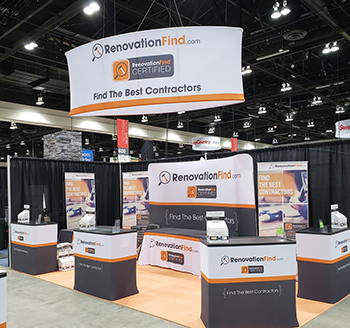 Q: What design or decor trends did you love in 2019 or anticipate for 2020?
Based on surveys we conduct at the shows, it seems that more people would rather renovate their current home instead of buying a new one. Maybe it's because they've grown to love the area they're from, or have put down roots in their home that they don't want to leave, but renovating their home for the long-term stay seems to be something many homeowners are into.
Q: Are there any success stories you'd like to share?
Many homeowners have had positive experiences with RenovationFind. Customers have provided positive feedback, sharing that their experiences renovating with our certified companies have taken a lot of stress out of the process. The companies are marketed to their geographical target demographics, giving them quality leads through our website and boosting business. Many companies and customers have found and continue to have success with the connections made through RenovationFind.
Q: What can folks expect when they work with you?
Because of our certification process, homeowners can rest easy knowing they're hiring the best of the best in terms of trades or renovation companies. If you're a company looking for helping getting leads, you'll find that our marketing efforts have proven successful for the companies on our directory. Homeowners can browse through many categories of home renovation services, including general contractors, concrete contractors, Calgary cabinet companies, painters, electricians, exterior renovations in Calgary, siding contractors, Calgary insulation companies, and more!
For the companies listed in our directory, we work hard to promote them to their target demographic. We promote their profile and content through email campaigns, blog posts, social media marketing and search engine optimization strategies. We work hard to make sure that companies are getting the traffic they need to grow their business.
The Calgary Home and Garden Show is your source for trusted home experts, like RenovationFind. Join us at the BMO Centre February 27 – March 1 to get great ideas for your space and see HGTV Celebrity Contractor Bryan Baeumler (appearing Friday and Saturday). We can't wait to see you at the show!