Get Garden Ready with Janet Melrose
We know you're budding with excitement for the Calgary Home + Garden Show this year. It is back and blooming with hundreds of exhibitors and industry stars, all ready to help you with your home and garden projects this Thursday, February 27 through Sunday, March 1 at BMO Stadium. Don't have your tickets yet? No stress, click here and save $2 when you purchase online.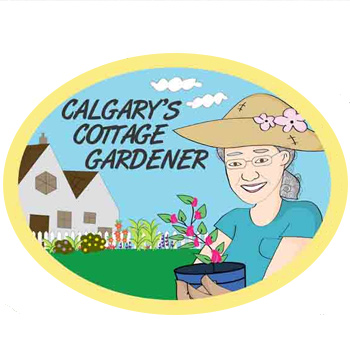 Now! We know soon enough spring weather will be upon us and we want you to be prepared and ready with a plan to tackle that tough home and garden project. Be sure to see presentations throughout the Show on the Home + Garden Stage by local experts and HGTV Canada's Bryan Baeumler presented by RBC, to get a leg up on home improvement projects. Janet Melrose known as Calgary's Cottage Gardener will also be at the Show answering ALL your garden and yard questions. We asked Janet if she could give us tips for beginners looking to start a garden or better their own and she supplied us with a few words of wisdom and some amazing tips! Check out what she has to say below.
"It is a funny thing, but people who are wanting to get involved in gardening often ask me if it is too late to start. It is almost as if we feel we need to have been born with a gardening gene to be good gardeners. I always reply that it is never too late to begin and now is the best time; all you need is the desire. It's sort of like the adage: 'When the best time is to plant a tree?'. The answer is of course '20 years ago, but right now is the next best time'!
For those just feeling the urge to grow something, and we all do have that urge to connect with nature and nurture plants in us, here are a few things I have learned over my years gardening to make your first experiences satisfying and enjoyable." - Janet Melrose
1. Take the time to attend a workshop or two before plunging in.
Calgary and the surrounding area are not the easiest of climates to garden in. We need to understand what we are dealing with, be it the weather as it affects what we can plant so it thrives or how to cultivate our generally clay based soils, just for starters. Gardening is not difficult, but it does have a host of variables, many of which may be beyond our control.
2. Start slowly and small.
Instead of splurging on a ready-made landscape, start with some containers or perhaps a small in-ground bed the first year. Or even a few herbs in pots. And spend the time to learn what it is that you really want to get out of gardening. Is it food for ourselves or perhaps making habitat for our threatened insects? Or a place to relax and be serene that is colourful and beautiful? Or an outdoor living area complete with coquet on the lawn? In my new house a few decades ago now, all I did that first year was to plant 12 red tulips for the spring!
3. Gardening is not just the result of our endeavors.
It is the entire process and experience and joy we get from being part of a garden. It is about the physical activity, the chance to learn more and more about the natural world, the feeling of connectedness with nature or other gardeners, and the positive emotional wellness we feel being in our gardens. Viewed from that perspective it frees us to enjoy that process and not be controlled by the results.
4. Do understand that nature is the boss of all gardeners rather than the other way around.
We do better if we view our efforts as nothing more than being that helping hand to the plants we sow, plant, water and care for over the season. It is even better if we welcome all the other life there is into our gardens, be they insects, birds, mammals or the microbes that call soil their home. Enlist Mother Nature as an ally but understand too she has a very quirky sense of humour!
5. Finally, make sure you have a vast sense of humour.
With all that happens in a garden from the weather that changes every season to the pesky squirrels digging for the nuts they stashed in our containers to the volunteer plants we call weeds popping everywhere, you really do need to find and feel the delight for all that can and will happen in a garden… Because there is always next spring no matter what happens this season!
Go learn more from Janet at the Show but be sure to also check out features throughout the Show. 'WOW' your friends and family when they step into your backyard this spring by applying Janet's tips and getting inspo from the Garden Corner and Backyard Oasis Features.
Find inspiration and helpful products throughout these features that match your taste and design aesthetic so you can maintain your stylish living all the way to the outdoors. All the products throughout the features are presented by trusted professionals at Burnco Landscapers. Capt'n Crow Landscaping has landscaped these amazing spaces with modern techniques to provide you with takeaways to transform your very own outdoor space. The beautiful carpentry for both features is provided by Tatebe Landscape Construction.
Snap some photos (don't forget to share with us on @YYChomeshows, #CHGS20) and chat with representatives from the best landscaping companies about how you want to landscape your yard. These knowledgeable experts can recommend certain techniques, types of foliage and the best products to get the job done.
Feb 24, 2020, 16:37 PM