Tiny Home Village: The Downsize of Your Dreams
Feb 16, 2018, 20:17 PM
When it comes to your home, there is no one-size fits all for everyone. Finding a 'right-sized' and comfortable space is leading more people to consider downsizing to tiny homes. This year, the Calgary Home + Garden Show will feature its first-ever Tiny Home Village, bringing together a collection of small (but mighty!) and modern homes, designed and outfitted by Calgary-based builders
Blackbird Tiny Homes
,
Teacup Tiny Homes
,
ZeroSquared
and
Big Hearts Tiny Homes
.
Visitors will be able to step inside and experience each expertly-designed tiny home, explore different tiny home layouts and designs and maybe even get inspired to downsize!
Even if a tiny home isn't quite right for you, the simplicity of a these homes can inspire clever space saving tricks that can be put to use in any home. Minimalism is in, and it's about time to declutter your home and embrace the extra space. Whether you live in a studio or a three-bedroom abode, finding new techniques to save space can completely alter your attitude and living situation. Check out these three small-space inspired tips before you get to explore the Tiny Home Village.
1. Find Your Sweet Spots
One of the most important approaches of "right-sizing" is figuring out where you spend most of your time. Do you enjoy movie nights on the couch, cooking a delicious meal in your kitchen, or relaxing in a big bubble bath with a good book? Once you know where you most enjoy spending your time, focus on maximizing those areas.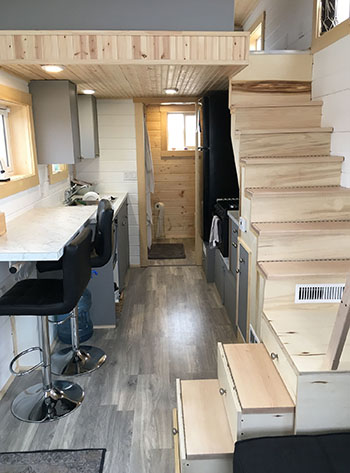 2. Dual Purpose Storage
Dual purpose storage is a secret to success in any space, but it's especially important in tiny homes. Modifying your home to create multiple uses out of an area and incorporating clever storage ideas is key to making the most out of a smaller space. From a staircase that doubles as a closet, to tables that can be easily folded away to allow for more room, there are endless possibilities to transform areas of your home and incorporate dual purpose storage!

3. Every Square Inch Counts
In a tiny home every square inch counts, and there is only so much floor space available for storage. Maximizing your wall space is essential, so mount cabinets and shelves on the walls to make use of every inch of vertical space, which will also help keep your things off the ground (and your space clutter-free).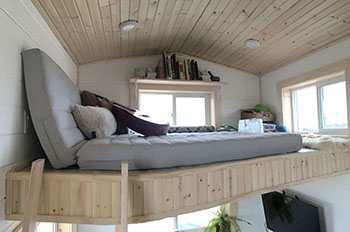 Curious about Tiny Homes? Make sure to visit the Tiny Home Village at the Calgary Home + Garden Show. Walk through these small (but mighty!) homes, and maybe when you plan your next remodel, home reno, or move, you'll be inspired to downsize, or just inspired to find inventive ways to use your space.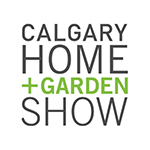 BMO CENTRE
MARCH 1-4 2018.